Old Firehouse & Police Museum
Old Firehouse & Police Museum 402 23rd. Ave. East, Superior, WI
Due to construction in the Captain's Bedroom and Police Exhibit, the Old Firehouse & Police Museum will be open by appointment only during Winter 2021.  Appointments must be made at least 24 hours in advance and are available Monday – Friday.  Only the first floor is available.  Please call (715) 394-5712 or email info@superiorpublicmuseums.org.
Donations are greatly appreciated.
Monday-Friday
Appointment Only
Appointment must be made 24 hours in advance. Weekdays only.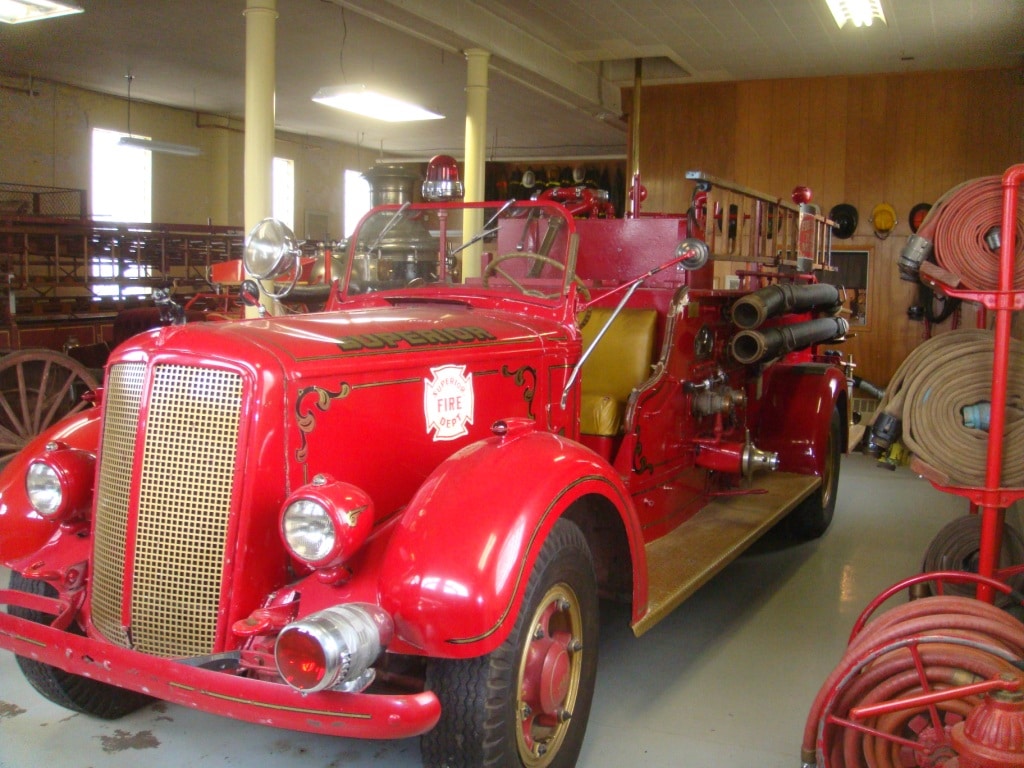 The Last of Superior's 1890 Fire Halls
Take a self-guided tour of the historic Old Firehouse and Police Museum. Open by appointment only Monday- Friday for winter 2021. 
Built in 1898, the Old Firehouse originally housed five horse-drawn rigs, including the city's first steamer. Enjoy a unique look at historic fire-fighting equipment and police memorabilia in the last of Superior's nineteenth century fire halls!
The self-guided tour includes the first floor, filled with historic fire rigs including the Fire Chief's nineteenth century horse-drawn buggy, a 1906 Ahrens Steam Pumper, a 1919 LaFrance Ladder Truck, and a 1944 L Model Mack with a Hale pump.
On the second floor see the progression of improvements in typical firefighters' equipment through the years and visit the State of Wisconsin Police and Fire Hall of Fame installation. Plan to spend at least 45 minutes to tour the museum.
Your donations help support our historical sites and programming for the local community. You may choose to give to the general operating fund, or the museum(s) of your choice, or a specific program or event. Please contact us for more information on how you can help support Superior Public Museums. Superior Public Museums is a 501(c)3.