VOLUNTEER & EMPLOYMENT OPPORTUNITIES
Whatever your expertise or talent, Superior Public Museums offers many opportunities for you to get involved, meet new people, and have fun.  Here are just a few of the activities and events where our dedicated volunteers make all the difference!
Working Events

Gardening

Maintaining Collection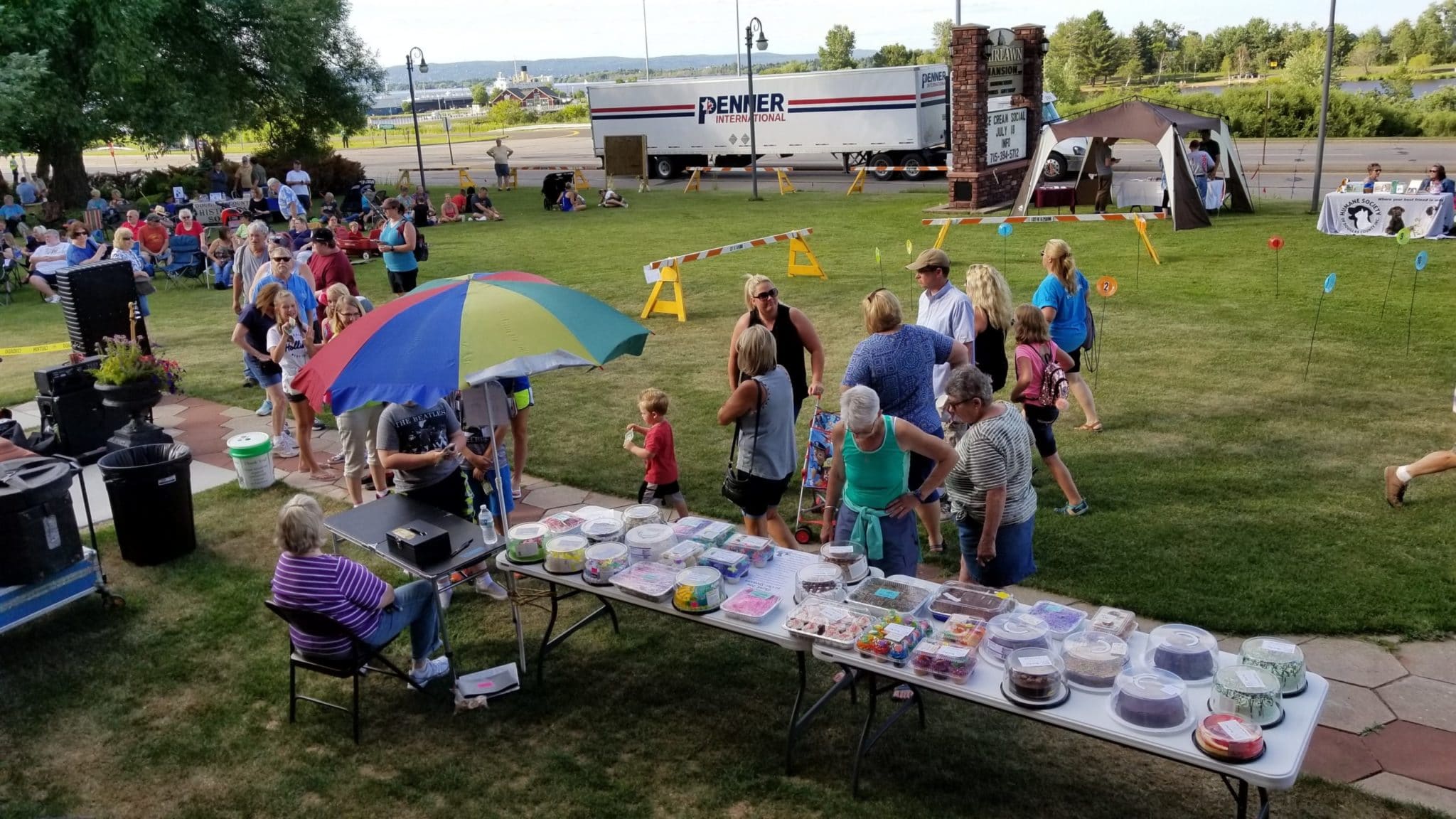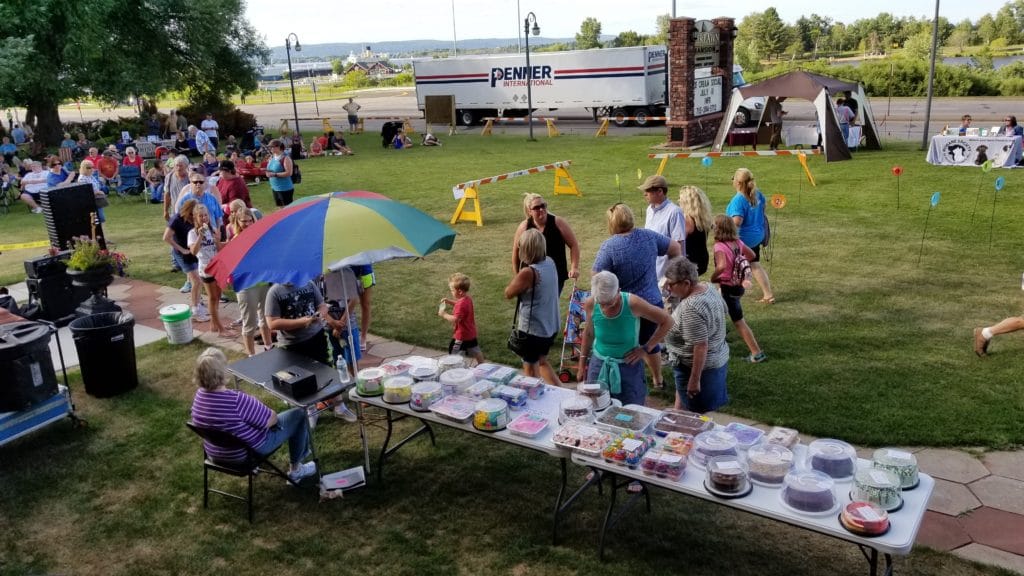 Fairlawn Mansion – Assist with maintaining the beautiful Fairlawn Gardens.
SS Meteor – Be part of the Annual Work Weekend! Each year during the last weekend in April, Superior Public Museums and Great Lakes Shipwreck Preservation Society spend time preparing the vessel for summer tours and other maintenance projects.
Old Firehouse & Police Museum – Assist with maintaining the grounds and organizing exhibits.
Special Events – Volunteer at many of our special events, including the Ice Cream Social and McDougall's Dream.
Other Projects– Opportunities are endless, from marketing, graphic design, collection organization, photography, woodworking, and more.
Superior Public Museums, Inc. is a 501c3 not-for-profit organization. Donations are tax deductible.
If you are interested in volunteering for any of these activities, or if you have something else in mind that you think might fit our mission, contact us. We'd be happy to find just the right volunteer position for you.
Please call our Museums Administrator: Brittany Plachecki for more information about volunteer opportunities. 
We're looking for mature, responsible, reliable, friendly and outgoing men and women – from students to retirees – to join our staff of tour guides at Superior Public Museums. We offer ~
Part-time and Limited Term 20 -40 Hr/Wk
Flexible Schedules
Daytime Hours
Great Summer Job
Student and Snowbird Friendly!
JOB DESCRIPTION
Tour Guides are responsible for providing an excellent customer experience for guests of our three locations – Fairlawn Mansion, the SS Meteor Maritime Museum, and the Old Firehouse & Police Museum. Guides will provide tours, manage our gift shops, and complete a variety of other clerical and cleaning duties.
Principal Function: Performs all job assignments with a positive, energetic attitude that reflects Superior Public Museums' mission and values. Under the direction of the Museum Coordinator, Tour Guides perform a variety of duties in providing guests with a memorable experience at our museum locations. Tour Guides will cross-train to work in all three museums as they are able, and will be assigned to different locations as needed.
Principal Duties:
Guided Tours:

Tour Guides will provide up to 7 tours a day, maintaining an energetic and positive attitude.
Guides will be responsible for learning a script for the Fairlawn Mansion and SS Meteor Maritime Museum, and delivering information from that script to a group from memory.
Guides will be responsible for answering visitor questions during tours as well as in the gift shops.
Guides working at the Old Firehouse & Police Museum will be responsible for providing information on artifacts and history as needed, as well as answering visitor questions.

Gift Shop:

Cash handling, admissions, operation of a point of sale system.
Tour Guides will perform regular inventory checks.
Guides will be responsible for keeping gift shops fully stocked, or reporting any stock shortages to the Museum Coordinator or Seasonal Site Manager.
Guides will reconcile the day's transactions at the end of each shift to ensure an accurate deposit.

General:

Following a cleaning chart to ensure that all sites are kept neat and tidy.
Answer telephones and direct calls.
Type miscellaneous letters, memos, etc. using the computer.
Perform miscellaneous duties as assigned by the Museum Coordinator, Seasonal Site Supervisor, or the Executive Director.
Qualifications:
Some knowledge & familiarity with public speaking to a group of 20 or less and answering question
Working knowledge of cash handling & general accounting
Ability to establish and maintain an effective relationship with staff and the public
Speak in front of a small group following a script
The ability to memorize and recall a script using visual prompts
Climb stairs and/or ladders and be on your feet for extended periods
Ability to operate a cash register
Customer service experience
Our ideal candidate is a person who is enthusiastic, outgoing, and is very customer service oriented. They are self-motivated and passionate about sharing local history with a diverse group of people. Dependability and punctuality is a must.
Work Environment:
The work environment characteristics described here are representative of those an employee encounters while performing the essential functions of this job. Reasonable accommodations may be made to enable individuals with disabilities to perform the essential functions.
While performing the duties of this job, the employee is regularly exposed to outdoor weather conditions, particularly those working on the SS Meteor. The employee must also be capable of withstanding extreme heat aboard the Meteor. The noise level in the work environment is usually low to moderate.
Physical Demands:
The physical demands described here are representative of those that must be met by an employee to successfully perform the essential functions of this job. Reasonable
accommodations may be made to enable individuals with disabilities to perform the essential functions.
While performing the duties of this job, the employee is regularly required to walk, stand for significant periods of time, climb stairs, and climb ladders. The employee must be able to lift and move up to 25 pounds. The employee is occasionally required to set up tables, chairs, supplies, gift shop stock, and necessary equipment.
 To apply, completed job application. Email to brittany@superiormuseums.flywheelsites.com or mail to: 
Superior Public Museums 906 E. 2nd St. Superior, WI 54880
Now hiring a Maintenance Coordinator. This person will oversee and perform maintenance tasks at all 3 of our historic sites. $14 per hour, 23 hours per week. For complete job information, please check the job description below.
Position Summary:
The Maintenance Coordinator is responsible for all aspects of maintenance, safety, and appearance of the museums' interior and exterior spaces. Monitors mechanical, plumbing, electrical, and security systems. Works with the Director in establishing priorities for facilities maintenance, repairs, and improvements. Supervises part-time staff, vendors, and volunteers during maintenance and grounds projects.
Year-Round Duties and Responsibilities:
Custodial
Perform general day-to-day custodial maintenance tasks for the museums' including trash and recycling removal, sweeping, vacuuming, cleaning bathrooms, changing outdoor signs, maintaining light fixtures, washing windows, and minor construction projects.
Maintain inventory of cleaning supplies, paper towels, light bulbs, and other maintenance supplies.
Maintain and clean kitchen sinks, dishwasher, microwave, refrigerators, and stove.
Assist the Director with training and supervising part-time staff and volunteers to help with custodial tasks.
Buildings
Monitor plumbing and electrical systems and make minor repairs under the direction of the Director. Make recommendations for large repairs to Director.
Relocate telephones, computers, and other office equipment.
Monitor and maintain security systems, updating security codes for staff, and re-keying locks.
Monitor fire suppression sprinkler systems including maintaining pressure system, checking for leaks, securing sprinkler heads, and performing manual pressurization of the system.
Conduct inspections with the Fire Department and implement necessary repairs resulting from the inspection.
Maintain HVAC system, including daily temperature adjustments and monthly bleeding of the radiators.
Perform preventative maintenance checks, including checking and oiling circulation pumps and fans monthly, maintaining buildings' sump pump systems, and other schedules as required.
Work with Director for seasonal opening and closing of sites.
Continue to monitor SS Meteor and the Old Firehouse and Police Museum during the off season.
Prepare and paint walls, railings, and molding. Maintain walkways, including painting and sealing of the Fairlawn porch as needed.
Work with part-time staff, contractors, and volunteers at museum sites.
Program, Rental, and Event Set-Up
Set up tables, AV equipment, and chairs both indoors and outdoors (up to 3 floors) for programs, rentals, and events.
Safely move artifacts and furniture within facilities and between facilities in accordance to the Collections Policy Manual.
Miscellaneous Tasks
Assist with design and construction of new exhibits.
Assist in maintaining storage and artifacts in a neat and clean manner in accordance to the Collections Policy Manual.
Lead the moving of large artifacts and furniture.
Other duties and tasks as assigned by the Director.
Seasonal Duties and Responsibilities:
Grounds
Coordinate with lawn and maintenance company for lawn care at all sites. Assist with the maintenance in-between regular mowing.
Maintain flowerbeds, including weeding, mulching, fertilizing, and watering plants in coordination with the Garden Club.
Conduct snow removal less than 2 inches from walks, pathways, stairs, porches, and ramps at all sites. Coordinate snow removal at all sites with a private company for additional snow removal.  Coordinate with City crews for snow removal from Fairlawn parking lot.
Required Knowledge, Skills, and Abilities:
Ability to set priorities to meet assignment deadlines and task schedules with minimum supervision. Ability to work holidays, nights, and weekends as required.
Ability to establish and maintain working relationships with staff, volunteers, and public. Also includes the ability to work as a team, primarily with the Director and Museum Coordinator. Ability to supervise part-time staff and volunteers.
Ability to maintain records and work within a budget.
Ability to make minor repairs to buildings and mechanical equipment, with minor electrical and plumbing repairs under the supervision of the Director.
Ability to use and care for tools, equipment, and chemicals necessary to do the job.
Ability to lift 75 pounds rarely, 50 pounds occasionally, and 30 pounds regularly. Ability and willingness to climb ladders, use scaffolding, and enter enclosed spaces. Ability to work at extreme heights due to height of interior rooms and exterior construction. Ability to stand for extended periods of time, walk long distances regularly, and perform exterior duties in all Wisconsin climate extremes.
Ability to use computer, including email and internet search engines. Ability to read and interpret blue prints. Ability to read and understand information contained in Material Safety Data Sheets (MSDS) for cleaning products.
Ability to research maintenance and rehabilitation guidelines as set by the Secretary of Interior Standards for the Preservation, Rehabilitation, and Reconstruction of Historical Properties.
Minimum Qualifications:
High School diploma or equivalent with demonstrated experience in facilities maintenance and repair.
Possess a valid Driver's License.
Preferred Qualifications:
Ability to review and approve project proposals, to evaluate and critically appraise work in progress, to identify the need to corrective actions and to recommend acceptance of contract work.
Experience in operating HVAC systems.
Knowledge of current developments in building mechanical technologies.
Experience operating and maintaining commercial security and alarm systems.
Experience working at a museum, historic site, or comparable setting.
Knowledge of the Secretary of Interior Standards for the Preservation, Rehabilitation, and Reconstruction of Historical Properties.
To apply, send cover letter, resume, 3 references, and completed job application to meganm@superiorpublicmusems.org or mail to: Superior Public Museums 906 E. 2nd St. Superior, WI 54880
Applications accepted until April 8, 2022.
Superior Public Museums, Inc. is a 501c3 not-for-profit organization. Donations are tax deductible.
We'll work with you to fit your schedule; work a little bit or a lot – one day a week, or up to 40 hours for limited term summer employment. If you're a people person, if you are comfortable engaging with the public, if you want to work in a friendly environment, you're the person we're looking for! We'll give you all the training you need to conduct fun and interesting tours of one or more of our three historic sites – Fairlawn Mansion, the SS Meteor Ship Museum, and the Old Firehouse & Police Museum.
Requirements: Tour guides at Fairlawn Mansion and the SS Meteor take groups of up to 20 visitors on 45 minute guided tours. You will also welcome visitors to the sites, provide information, and handle sales transactions of admissions and merchandise. You must be able to answer phones, operate a cash register, climb multiple flights of stairs, and be on your feet several hours at a time.
Tours at the Old Firehouse & Police Museum are free and self-guided. Staff members act as hosts to visitors, greeting them with a warm welcome and answering questions they may have about the museum and collections. You will also answer phones and operate a cash register for sales of merchandise.
We are always interested in new applicants. Annual recruiting for our summer season begins in March. Interviews and training start in April. Summer hours of operation for all three sites begin in mid-May. Interested parties can stop by the Fairlawn Gift Shop for an application.