300 Marina Drive, Superior, WI – on Barker's Island
Open for tours! New evening hours: Thursday, Friday, and Saturday!
The last above-water Whaleback ship in the world! Exhibit space is open during regular hours. All tours will depart from the Gift Shop on the bottom of the hour. Guests will be allowed to view the exhibit and visit the Gift Shop 10-15 minutes prior to the tour. 
If it is hot outside (above 85 F) call ahead (715-718-0160) to make sure that we are open. We will contact reservations due to cancellation.                            If it is above 85 F inside the ship we may close early.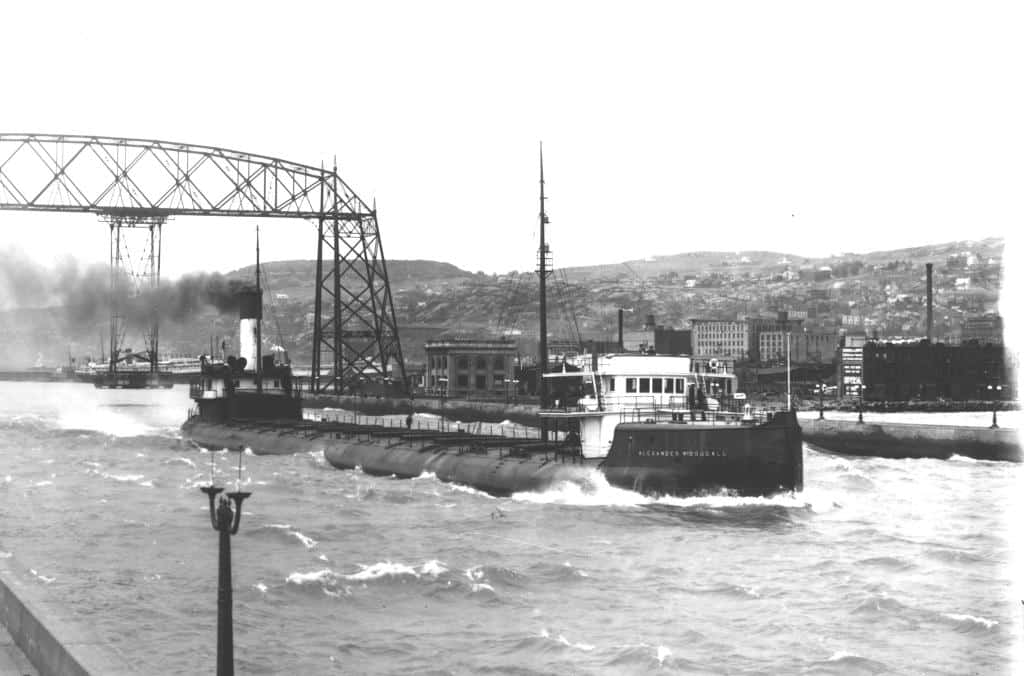 July - September Tour Hours
New Evening Tours!
Wednesday, July 1 - Monday, September 7
Last tour leaves at 1:30 PM & 7:30 PM
Tuesday
8:30 AM - 1:30 PM
Wednesday
8:30 AM - 1:30 PM
Thursday
8:30 AM - 1:30 PM
4:30 PM - 7:30 PM
Friday
8:30 AM - 1:30 PM
4:30 PM - 7:30 PM
Saturday
8:30 AM - 1:30 PM
4:30 PM - 7:30 PM
Sunday
10:30 AM - 1:30 PM
The SS Meteor is the last remaining above-water whaleback ship in the world! Open seasonally from May – October. All guided tours depart from the Gift Shop on the bottom of the hour.
The whaleback freighter was designed by Captain Alexander McDougall and built here in Superior, Wisconsin. These ships, innovative for their time, earned the name "whaleback" for their cigar-shaped steel hulls that rode low in the water when loaded with cargo.
McDougall's Whaleback #136 has seen many changes since she was launched as the Frank Rockefeller in Superior harbor less than a mile from where she now rests. She ended her shipping career as the SS Meteor, after carrying a variety of cargoes over the years, including iron ore, grain, sand and gravel, cars, and oil.
In 1972, after sailing under three names and being refitted twice, the SS Meteor returned to Superior and is now permanently land-berthed on Barker's Island. Tour the ship from pilot house to cargo holds. The Museum also features exhibits on Great Lakes shipwrecks and the history of shipbuilding in the Twin Ports.
Your donations help support our historical sites and programming for the local community. You may choose to give to the general operating fund, or the museum(s) of your choice, or a specific program or event. Please contact us for more information on how you can help support Superior Public Museums. Superior Public Museums is a 501(c)3.